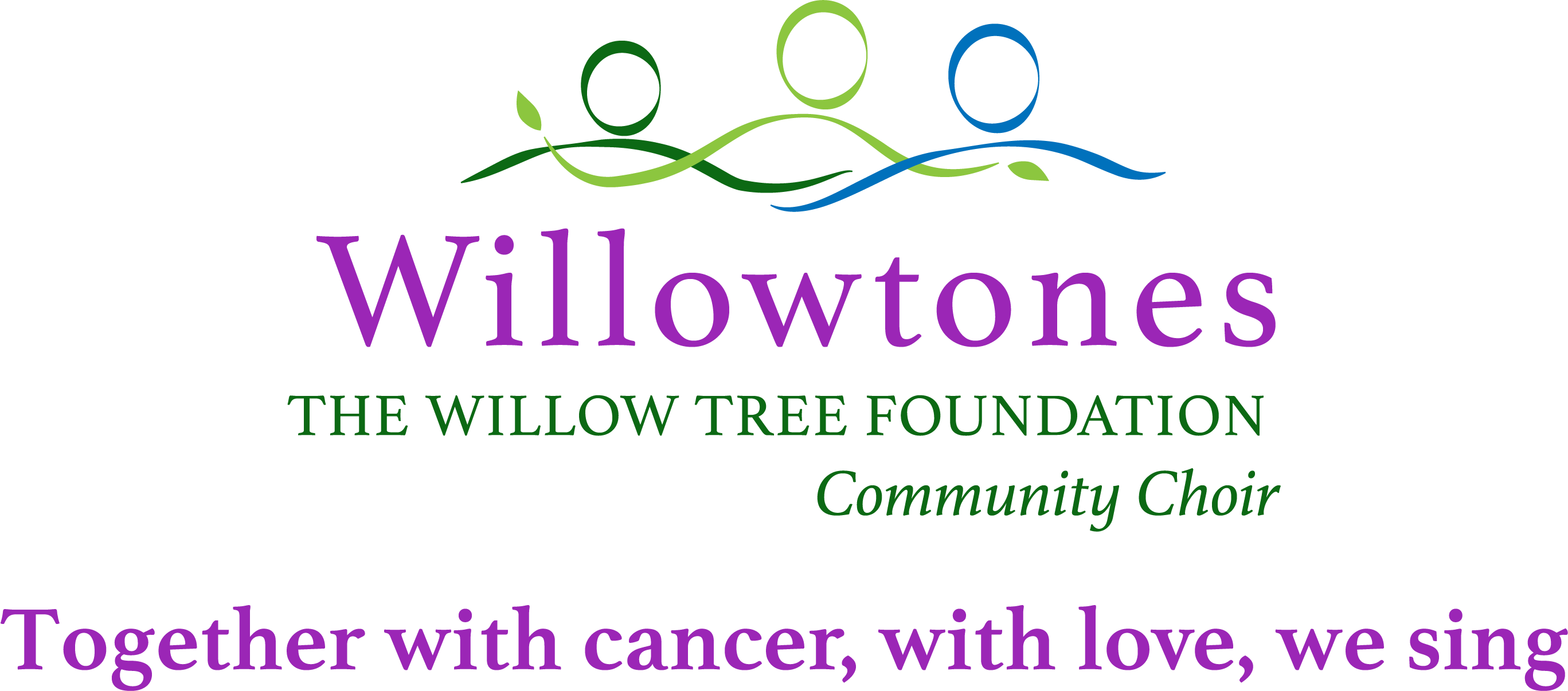 "I don't know if it is a spiritual, physiological or psychological phenomenon, but I believe now more than ever that singing is a universal, built-in mechanism designed to cultivate empathy and compassion."
Eric Whitacre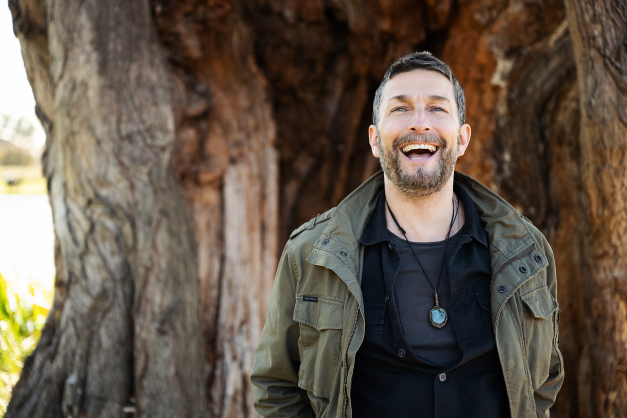 How Singing Can Help Cancer Treatment
Many of us affected by cancer will experience psychological difficulties such as stress, anxiety and depression. I know this has been true for me this year. Research has demonstrated that these can suppress immune activity, at a time when we need as much support as we can get from our immune system. Studies suggest that an activity as simple as singing could reduce some of this stress-induced depression, helping to improve wellbeing and quality of life amongst patients and putting us in the best position to receive treatment.
About the Willowtones Choir
The choir is led by the rather talented and lovely Val Marciano who comes with a wealth of experience as a singer, choir director and music therapist. 
If you are living with cancer, in remission, a carer, a family member or a clinician working in cancer care, it will be an honour to have you on board. Now, I know what you're thinking, do I need to have a west end voice?! Nope. Absolutely not. This is about fun! There will be no auditions and no restrictions on ability. We promise you, we will make beautiful music together. Just bring your curiosity and your heart. 
Join Our Choir For Free
We meet every other Monday at The Cornerhouse Theatre in Surbiton from 7pm. . Every session contains an hour of singing, and time to chat to others with refreshments and home-made cake. We sing a mix of contemporary songs that uplift and inspire.
Whilst the singing itself is a large element, the act of coming together with a tribe of people who have a sense of what it is like to live with cancer, is vital. The Willowtones will be an extended community for you. A home from home, where you are taken great care of and nourished through song, connection, drink, food and love. Yes, love. Love is the most essential quality that we can offer ourselves, and each other.
Singing in a group offers the opportunity to build social capital, encourage social inclusion and raised status of the members, and creates an opportunity for communities to come together. Structure is something that is easily lost when ill. People can feel adrift and disconnected. Having the purpose and goal of attending a weekly group can be motivating and create an anchor upon which other weekly activities might build.
Why Singing Is Important To Richard, Our Health & Our Community
I recall vividly the first time I ever sang as part of a group. It was 1985, I was 13 and had been selected to be in The Young Stars of Tomorrow gala in front of HRH Princess Diana. I'd sung on my own in front of my teacher many times, but never in a full ensemble. We rehearsed our multi part version of Bohemian Rhapsody. I have to say, as a choir of around 60, we made a good sound. I felt elevated. Our sound blended and it's as if I was scooped up and for 6 minutes, was bathed in effortless bliss. As an inwardly anxious child, for those 6 minutes, nothing else mattered. All borders between age, culture, background, ethnicity, talent and health, that in everyday life can so easily get in the way, disappeared. We made a beautiful sound. We communicated through music. It's almost as if we filled the entire room, with love.
Since then, I've always been aware of how powerful it is when people come together, in communion, and sing. I know the deep psychological, spiritual, emotional and physical benefits of knocking out a tune with others. It has, across my entire life, been one of the key ways for me to discharge those emotions that sometimes, simply feel too heavy to carry. So, following my Mantle Cell Lymphoma diagnosis in December 2021 and setting up The Willow Tree Foundation, establishing a choir in our home borough of Kingston upon Thames, seemed obvious.
I was heartened to read that over and above my own passion for song, a ground breaking 2016 research study into the benefits of group singing for those living with cancer, had a tremendous impact. It demonstrated how coming together for a few hours a month, helped boost levels of immune proteins in people affected by cancer, reduced stress and improved mood, which in turn could have a positive impact on overall health. There was also strong evidence to show a significant increase in the reduction of anxiety, for carers. It has certainly raised the possibility that singing in choir rehearsals could help to put people in the best possible position to receive treatment, maintain remission and generally support cancer patients. If you are interested, you can read the full study here.
I look forward to meeting you! We accept applications throughout the year, so please make sure that you register via the green buttons.

Thank You To Our Sponsors The Roger Raymond Charitable Foundation
The RRCT was set up in 1971 primarily to help provide educational scholarships for students to a school near Oxford.  RRCT continued to do that for around 50 years as well as giving some general small grants to mainline charities.  However, a couple of years ago with the original settlor and other family members having passed on and the many changes in the educational arena and costs, they decided to increase the immediate effectiveness of the RRCT by increasing their level of funding/donations.
"We were very taken with The Willow Tree Foundations vision and are delighted that we can support the members by funding the Willowtones Choir!"
FREQUENTLY ASKED QUESTIONS
1. Can I attend just one session to see if I like it?
Yes of course, there is no commitment to attend every session
2. Is the choir free?
Yes we fundraise throughout the year to fund it, and we welcome donations via our GoFundMe Page Here: https://gofund.me/f71e99a5
3. How do I travel to the Cornerhouse Theatre?
The address is:
116 Douglas Road, Surbiton
Surrey. KT6 7SB
BY PUBLIC TRANSPORT
The nearest train station is Tolworth overground which is approximately 20 minutes walk away, or you can pick up the 406 or 418 bus and get off at the top of Douglas road.Buses 281, 406 and 418 stop regularly at the end of Douglas Road , bus K1 stops near the end of Ravenscar Road (ask for Tolworth Hospital) and bus 71 stops in the Hook Road (ask for Thornhill Road).
BY CAR
Please note that if you use your own car there is no dedicated parking at the cornerHOUSE and it is usually difficult to park nearby.
The cornerHOUSE is housed in a converted church hall and stands at the junction of Douglas and Ravenscar Roads. It is in a residential area so please allow enough time to find a safe and sensible parking space.  Before leaving your car please check for parking restrictions and that you aren't blocking.a driveway.
4. Are refreshments provided?
Yes we provide a range of teas, coffee and cake which are available after we have sung.  We advise that you bring a water bottle with you to drink whilst we are singing.